Countryside Fire District is hosting a Fire Safety & Burn Prevention Poster Contest for all Kindergarten through 5th grade level classrooms in all the schools within the Countryside Fire District boundaries.  Each grade level will have a first, second and third place winner from all entries from the schools with Kindergarten through 5th grade, which include:
– Diamond Lake School District 76
– Fremont Elementary School District 79
– Hawthorn School District 73
– Kildeer Countryside School District 96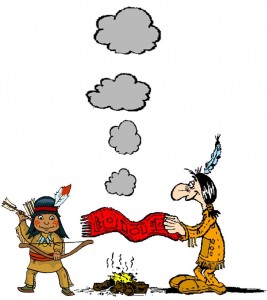 Prizes
The winning posters for each grade level will be announced and displayed at the Countryside Fire District Open House located at 600 Deerpath Drive, Vernon Hills, IL on Sunday, October 6, 2019 from 8 am-Noon.
Winners will be invited to a McAlister's Deli Awards Party Celebration to be held on Monday, October 7, 2019 at 6 p.m. at McAlister's Deli located at located at 99 W. Towline Rd., Vernon Hills, IL.  What's more, winners will be allowed to bring their families to this celebration!
Rules
Posters created by students must be original artwork.
Size of the poster must be 11 x 17.  Entries may be submitted on paper, poster board or canvass board, but only 11×17 in size.
Poster is to reflect NFPA Fire Prevention Week theme, "Not every hero wears a cape. PLAN and PRACTICE your ESCAPE!" Or the UL Fire Safety Research Institute topic, "Close Before You Doze."
Students must submit posters no later than

FRIDAY, SEPTEMBER 20, 2019

.
Release form must be attached to the back of each poster.
No copyrighted artwork, characters or name brands can be used in the poster, but we encourage everyone to be creative.
Judging
The Countryside Fire Protection District firefighters will review the posters based on rules/criteria listed above.
Students must submit 11 x 17 poster to their school office no later than

FRIDAY, SEPTEMBER 20, 2019

.

Posters can also be hand delivered before 4:00 p.m. on September 20, 2019 to:
Countryside Fire Protection District
c/o Fireman Tony Rodkey
600 Deerpath Drive
Vernon Hills, IL 60061
Questions
Feel free to contact Fireman Tony Rodkey at (847) 367-5511 or email Tony at arodkey@countrysidefire.com.
Forms
Smoke Signals Poster Contest Release Form
Smoke Signals Poster Contest Printable Flyer
Smoke Signals Poster Rules