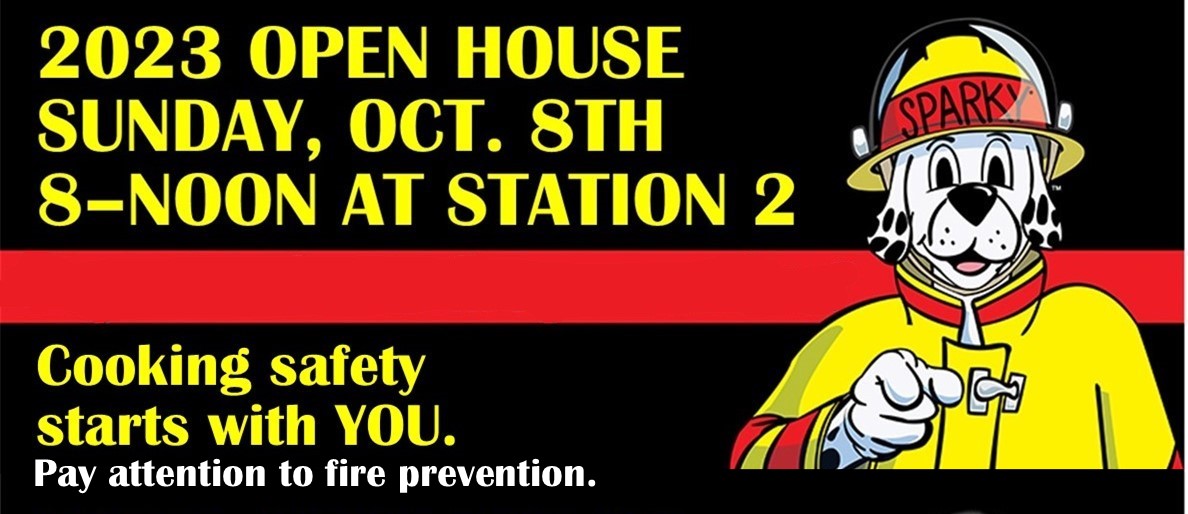 In conjunction with this year's Fire Prevention Week, Countryside Fire Protection District will be hosting its Annual Open House & Pancake Breakfast at Station No. 2 (600 N. Deerpath Drive, Vernon Hills, IL) on Sunday, October 8, 2023 from 8:00 a.m. – Noon.  So come on over and meet your local fire department heroes and enjoy a delicious pancake breakfast.  You and your family will be able to explore our fire station and apparatus, see our awesome live demonstrations throughout the day and so much more. This upcoming event is free of charge for all attendees; however, if you will be taking part in the pancake breakfast, the cost for the breakfast is $10.00 per person or $25.00 for the family.  Don't miss this incredible fun community event!
As you may already know, National Fire Protection Association (NFPA) is the official sponsor of Fire Prevention Week, and CFPD is proud to promote this year's Fire Prevention Week campaign, "Cooking safety starts with YOU. Pay attention to fire prevention."  The campaign works to educate everyone about simple but important actions they can take to keep themselves and those around them safer when cooking.
Did you know that unattended cooking is the leading cause of cooking fires and deaths? It is for this reason that CFPD encourages all residents to embrace the 2023 Fire Prevention Week theme and put into practice some fire safety tips.  CFPD offers these key safety tips to help reduce the risk of a cooking fire:  
Watch what you heat. Always keep a close eye on what you are cooking. Set a timer to remind you that you are cooking.
Turn pot handles handles toward the back of the stove.
Always keep a lid nearby when cooking.
If a small grease fire starts, slide the lid over the pan and turn off the burner.
Have a "kid- and pet-free zone" of at least 3 feet (1 meter) around the stove or grill and anywhere else hot food or drink is prepared or carried.