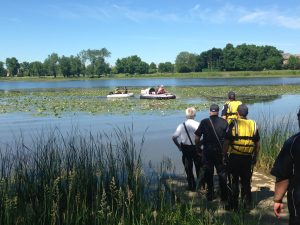 In partnership with the Illinois Department of Natural Resources and US Coast Guard, please join CFPD for a Boating Safety class on FRIDAY, JUNE 8, 2018, FREE of charge! It is our goal to ensure the public has an enjoyable and safe recreational boating experience by implementing this program designed to minimize the loss of life, personal injury and property damage. All participants must register by calling Tony Rodkey directly at (847) 918-6145. Only 24 spots available!
CLASS LOCATION:  Countryside Fire Protection District – Station No. 1
ADDRESS:  801 S. Midlothian Road, Mundelein, IL
TIME:  8:00 a.m. – 4:00 p.m.
Should you have any further questions about the upcoming event, please feel free to email our Public Education Coordinator, Tony Rodkey at arodkey@countrysidefire.com OR to learn more about the online course follow this link: http://www.boat-ed.com/illinois/.
Learn more boating safety tips by clicking here.