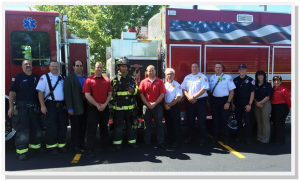 On Wednesday, June 15, 2016, Countryside Fire Protection District was fortunate enough to receive a grant from the Firehouse Subs Public Safety Foundation, a non-profit foundation created by Firehouse Subs in 2005 and dedicated to improving the capabilities of many first responders. During the dedication event at the Firehouse Subs restaurant in Vernon Hills, CFPD was thrilled to receive a $7,750 thermal imaging camera, which helps firefighters search through smoke and rescue victims and find hot spots. In addition, Palatine Fire Department received a utility terrain vehicle with emergency medical response equipment, and a wounded veteran received an all-terrain wheelchair.  More than $39,000 worth of equipment was awarded during this ceremony!
Once again, a special "thank you" to this life-giving organization, and also those who continually donate to this great cause. Your generosity and support will benefit many families by keeping our community safe. Together you have all made a difference!
For more information on the Firehouse Subs Public Safety Foundation click here.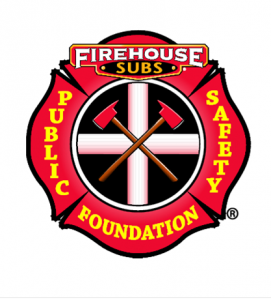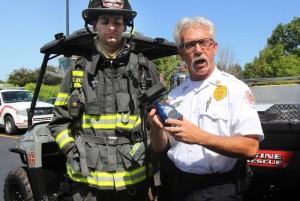 Chief Steingart and FF Schrems demonstrate the thermal imaging camera donated by the Firehouse Subs Public Safety Foundation.
In addition, Firehouse Subs Restaurants received a letter of commendation from State of Illinois Governor Bruce Rauner. Read more… Click here.